Oh, hello there! How's the New Year's party going?
Wow, that looks fun! Here's the thing though: You're about to enter a world of hurt. Think something like this:
Yeah, that's gonna be you in about *looks at watch* oh, 4 hours or so. If you don't mind, I'd like to walk you through your day tomorrow:
You at 7:23 a.m.
Oh, you got up to get some water? How are you feeeeeeeling?
That's the worst! Hey, get up so we can go to brunch and waste $$$ on food we're too hungover to eat!
Mmmmmmm, this isn't bad. Wait, aren't you eating? You don't look so good...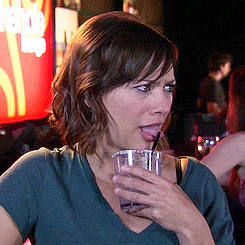 OH GOD, NO!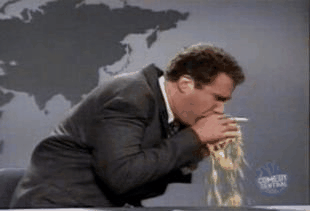 Oh my. Um. We should leave. Are you ok to walk home?
Ok, we'll get a cab.Look, maybe you should just plop down on the couch the rest of the day?
...
Look. Maybe it would be a good idea if you called off work tomorrow. Feel...better?Want more? Discuss this article and others on RedEye's Facebook page.
Copyright © 2016, RedEye